Teacup Bibi's happy days in Yilan
I am a cute short-legged girl teacup teddy bear Bibi
I recently came to Yilan Dad's new home than Mommy!
Children must cultivate artistic temperament from an early age.
So Mommy let me play while listening to the symphony.
Can also relax and relieve the stress of the new environment.
Mommy really loves me, and I love mommy too.


After Yilan arrived, except Dad than Mommy.
I don't know a puppy.
Slippers will drive away the scars I am afraid of
So slippers are my good friends.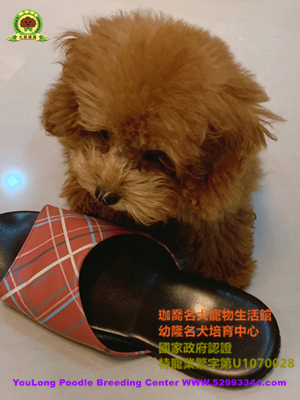 Teddy mommy watching!! I am playing catching ball game.
This is the pig doll that my mommy and daddy bought for me.
I love it very much.
Of course, I also like to love my daddy and mommy.


I full in love with Yilan only several days.
teddy mommy you can rest assured
and continue waiting for my postcard!