Teddy Bear Mommy's Promises and Guarantees
the YouLong Poodle Breeding Center Legal Team:

we have special expertise in the areas of
commercial pet sales that helps to provide
professional and more personalised services to our clients.
Friendly Reminders from Teddy Bear Mommy
We usually have 20+ puppies on display in our store on a daily basis.
In general, Small Toy and Toy Teacup poodles take up most percentages
of all breeds; followed by extra 5-10 Teacup-sized (or smaller)
poodle puppies per month. As Teacup poodles are so rare in their breed,
their price is usually expected to be a lot higher than the rest.
Fancy a Teacup?
We strongly advice all customers to make RESERVATIONS on the puppies
they are interested in by placing a certain amount (to be discused) of deposits
to ensure the availability of their dream puppies due to the high demand
of Teacup Poodles in the market. Do not worry, all puppies will be
well looked after until they are physically capable to fly long distances
to overseas to reunite with their new families.
Tight on Budget?
We also have poodles on special rate available on a irregular basis
so stay tuned for our website updates to grab a bargin ahead of others!
As poodles can live up to 15+ years in general,
choosing from a professional, quality-guaranteed breeder
is no doubt a wiser option in long-term!

In the US, poodle professionals have developed a system
used to categorise poodles (by size and segment):

"Toy: 6 lbs and over & around 10 inches
Small/Tiny Toy: 4-6 lbs & around 9 inches
Teacup: 4 lbs and under & around 8 inches".

It is a system used mainly within the poodle breeding industry only,
as the difficulty in determining the segment of newborn poodles
still remains high today. All poodle puppies are initially classified
as Toy at birth and segmented when they are a bit older.
Teddy Bear Mommy's Guarantee


1. We are 100% legally registered in Taiwan (registration #028) !

2. We provide each of our customers with lifetime after-sale services,
including consultation, advisory and instruction services!

3. Meetings with individual puppy's biological parents
can be organised upon rerservation requests!
The purpose of the meeting aims to facilitate our customers develop a
more in-depth knowledge about poodles; NOT to determine the breed,
physical appearance or the personality of our puppies.


4. All puppies are bred single-handedly by Teddy Bear Mommy!
We are proud to say that the predictions we make of each
puppy are 95% accurate, along with a reasonable price, too!

5. Bloodline Certificate (Pedigree) is available at buyer's own expense!
We also provide globally recognised KCT Certificate as a proof
of each puppy's bloodline and health conditions.

6. All puppies will be injected with Vanguard Plus 5-CV/L
and examined by legally registered veterinary facilities.


Health condition 100% guaranteed!



7. 100% full replacements guaranteed if puppies are found with
any health problems by legally registered qualified
established veterinary facilities within 48 hours after purchase!


(Doctor certificates required)



8. 100% full replacement guaranteed if puppies over 180-day old
are found with any genetic or congenital genetic disease,
or primary heart, lung and kidney diseases.

(Doctor certificates required)
Please contact us for more information on the veterinary facilities
recognised by YouLong Poodle Breeding Center
in your country/ local areas.

9. Only a certain number of veterinary facilities
(also the teaching hospitals established by academic institutions)
are recognised by Teddy Bear Mommy based on their high creditability.
Thus we shall not be responsible if any private veterinary is involved
during the process without Teddy Bear Mommy's acknowledgement.
POODLE aka TEDDY BEAR FAQs
Q: How do I examine the quality of a poodle puppy
and purchase one that's within my budget?
It is extremely difficult even for the veterinarians to
determine a newborn poodle's correct league precisely,
therefore consulting the professional breeders is probably the
better option if buyers are to purchase puppies of the

premium league

;
and frankly they will be expected to bring a bigger wallet too.
As for people who are interested but tight on budgets,
the

general/standard league

can always be the backup option,

Despite financial reasons, what really matters is the
health conditions of the puppies and whether it's
LOVE AT FIRST SIGHT between the buyer and the puppies.
Q: Why do poodle prices vary from
NTD$5000 - NTD$350000 in the market?
Whom should we really purchase from?

A: Generally speaking, due to the rarity of teacup poodles,
the price is only going to become higher in the future;
additionally the price also varies with the uniqueness of their
individual fur colour, body size, and overall physical appearance.


Poodle Breeds vs Price Ranges


1. Miniature Poodle

Adult Shoulder length: 28-30cm, weight: 4.5-10kg
Gradually being eliminated in the market.
(Sorry, we do NOT have them available in store)



2. Toy/Small Toy Poodle


Adult Shoulder length: 25-28cm, weight: 3-4.5kg


Price: NTD$10000-30000


A very common breed nowadays,


price varies with their color, hair quality and other features.




(Yes we have them available in store!)





3. Toy Teacup


Adult Shoulder length: 23-25cm, weight: 2-2.5kg

Price: NTD$30000-80000.
(Yes we have them available in store!)

Exceptions:
Particularly smaller ones, sized between
Small Toy and Teacup

is

a

BIG TEACUP POODLE

,
adult shoulder length: around 20cm, weight: around 2kg
Price: NTD$50000-100000
(Yes we have them available in store!)



4. Teacup


Adult Shoulder length: 18-23cm,
weight: around 1.6-1.8kg fully grown


Price: NTD$100000-160000 or above
(Yes we have them available in store!)
This particular breed is very rare and also the hardest group to breed
amongst all poodle types, special nursery care needs to take place
until the puppies have reached at least 4-5 months of age or older.


Poodle price varies with individual puppies due to the difference between
their fur color, hair volume, body proportion/ratio and other physical features.


We strongly recommend all puppies that need to be sent overseas,
to stay with and be looked after by Teddy Bear Mommy and her
professional YouLong poodle breeding team in Taiwan until
the puppy is strong enough to travel overseas by air
(5-7 months old in minimum) - Addtional fees may apply.
We often encourage buyers to consult several poodle breeding facilities
before making their final decisions; but remember to always put
the health conditions of puppies as your priority when choosing
a trust-worthy professional poodle breeder.
If the price appears to be absurd (either too high or too low),
the main reason behind it can easily be influenced by the
health conditions, quality (bloodline, leagues, etc.) of the puppy;
therefore "cheap in price" should never be your primary motivation
when it comes to purchasing a poodle puppy.
Poodles usually live up to 15+ years; do keep in mind that
he/she will become YOUR long-term responsibility and bonding
once the puppy has been purchased. It is very important to look
before you leap, and make your decision after several times
of careful considerations and discussions with your family.
The beauty scale of poodles works
exactly the same as in human worlds.
Those naturally born with the face or body of a superstar
only take up 10% or less among the entire populations.
It is fair to say that people desire beautiful things in general;
especially when they are so scarce in numbers,
they become even more precious.

Bear in mind that "You get what you pay for!",
your budget is indeed going to affect the
final outcome of your purchase result.
(in terms of puppy colour, gender, size, other features etc.
***********************************************

Greetings To All Poodleholics and Future Poodle Owners...
At YouLong, we have all types of Teacup Poodle Puppies (Teddy Bears)
available to meet individual requirements and preferences.
We assure you that this is the BEST WEBSITE to purchase your
dream Teacup Poodles (Teddy Bears) online.
On the YouLong Breeding Center website, we provide poodles of
wide colour selections: red, black, white, chocolate/brown poodle, apricot,
cream, silver/grey and mixed colour; and also of a broad range of body sizes
such as Toy Poodles, Standard Teacup Poodles, Big Teacup Poodles,
Small Teacup Poodles, Super Tiny Teacup Poodles,
and the world's smallest Pocket Teacup Poodles.
The information about puppy descriptions, health conditions
along with the individual estimated adult sizes of all
Teacup Poodle Puppies (Teddy Bears) listed on the
YouLong Breeding Center website are
!!!~ 100% GUARANTEED ~!!!
With the help of our professional poodle breeder's team,
we are able to provide our clients the most professional and precise
suggestions and advices about how to raise a poodle puppy properly.
We NEVER cooperate with other poodle breeders NOR do we
purchase puppies from other kennels to sell to any of our customers:
Sole Proprietorship - Each and every poodle puppy you see on the
YouLong Breeding Center website is bred, raised and sold directly
by our very own YouLong Professional Poodle Breeder's Team.
With over two decades of experiences in poodle breeding,
Teddy Bear Mommy acknowledges the fact that in order to successfully
advance the quality in this particular breed (Teacup Poodles),
a lot of personal desires have to be sacrificed in order to achieve
a much bigger, and also more meaningful, goal in life.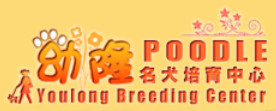 Even up until now, when YouLong Breeding Center is already a
world famous 5-Star
Poodle Breeding Center run by professional
poodle breeders, fully equipped with the high-technology
software/hardware required to provide Teacup Poodle Puppies
(Teddy Bears) the best living environment
to grow into cheerful, strong and healthy adult Teddy Bears
Apart from the quality nursery environment provided at
YouLong Breeding Center, regular clean-ups and
sanitizing are also necessary in order to maintain
YouLong Breeding Center a comfortable living environment
suitable for both humans and Teacup Poodle Puppies (Teddy Bears).
I am Teddy Bear Mommy, and this is the story of our
Teacup Poodles (Teddy Bears). I can't wait to introduce you
the world's most amazing, beautiful and magical creatures:
the love of my life, Teacup Poodles (Teddy Bears)
that live happily in harmony in my YouLong Breeding Center.
Poodleholics please check out...
YouLong Breeding Center Official Website
to see more Teacup Poodles (Teddy Bears) available;
alternatively, contact us if you have further inquiries.
www.teddybearmommy.com

Poodleholics Hotline
+886-972862226 +886-963110478 +886-975785398
Email 1: a5299.a3344@msa.hinet.net (main)
Line ID : teddymommy Store: +886-6-2292569
SKYPE: teddy52999 QQ: 603042543 Whatsapp: +886-972862226
Email 2: teddy5299@hotmail.com Email 3: teddy5299@gmail.com
via Social Net Works
Facebook Page: TeddyMommy Google+: +TeddyMommyTeddy
Twitter: @teddy5299 Plurk: teddy5299 Flickr: teddy5299
Tumblr: teddymommy Pinterest: teddy5299

Feel free to contact us if you have other questions